Recording Video
TLDR: Need to record a quick video? You can use Speakflow to record videos using your webcam.
Note: Speakflow is best used along with professional teleprompter hardware. However, we do offer video recording functionality for those that would like to record with their webcam. You could also choose to record video with Zoom, Apple's Photobooth software, etc.


Open a script
To record a video, create or open a script in Presentation mode. Then, click the "record" button.



Recording
A 3-second countdown will appear before recording starts.


Once the recording starts, you'll be able to see yourself behind the text. The teleprompter will also start: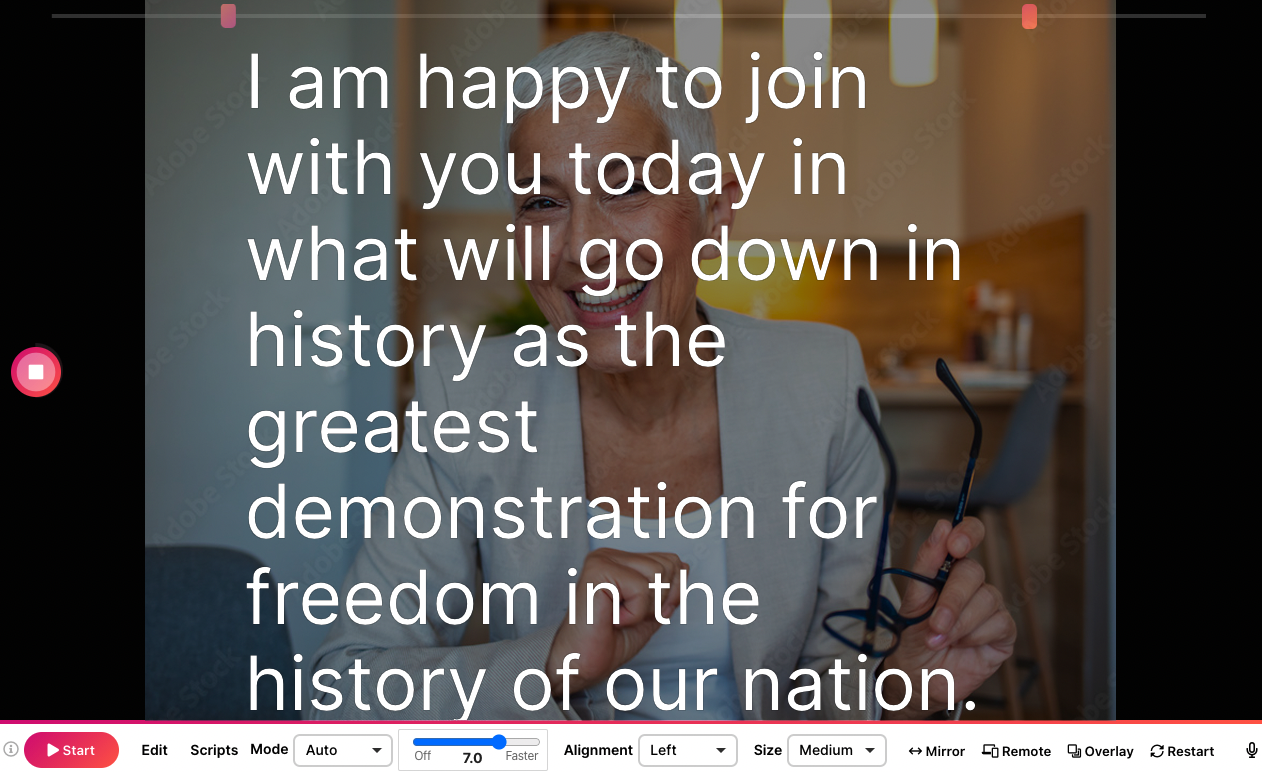 As you record, you can see yourself in the background of the script


To stop the recording, either click "Stop" in the bottom left-hand corner, or open the Video menu again and click "Stop Recording"


Sharing and Downloading Your Video
When you stop the recording, a small window will appear that gives you the option to playback your video or share it.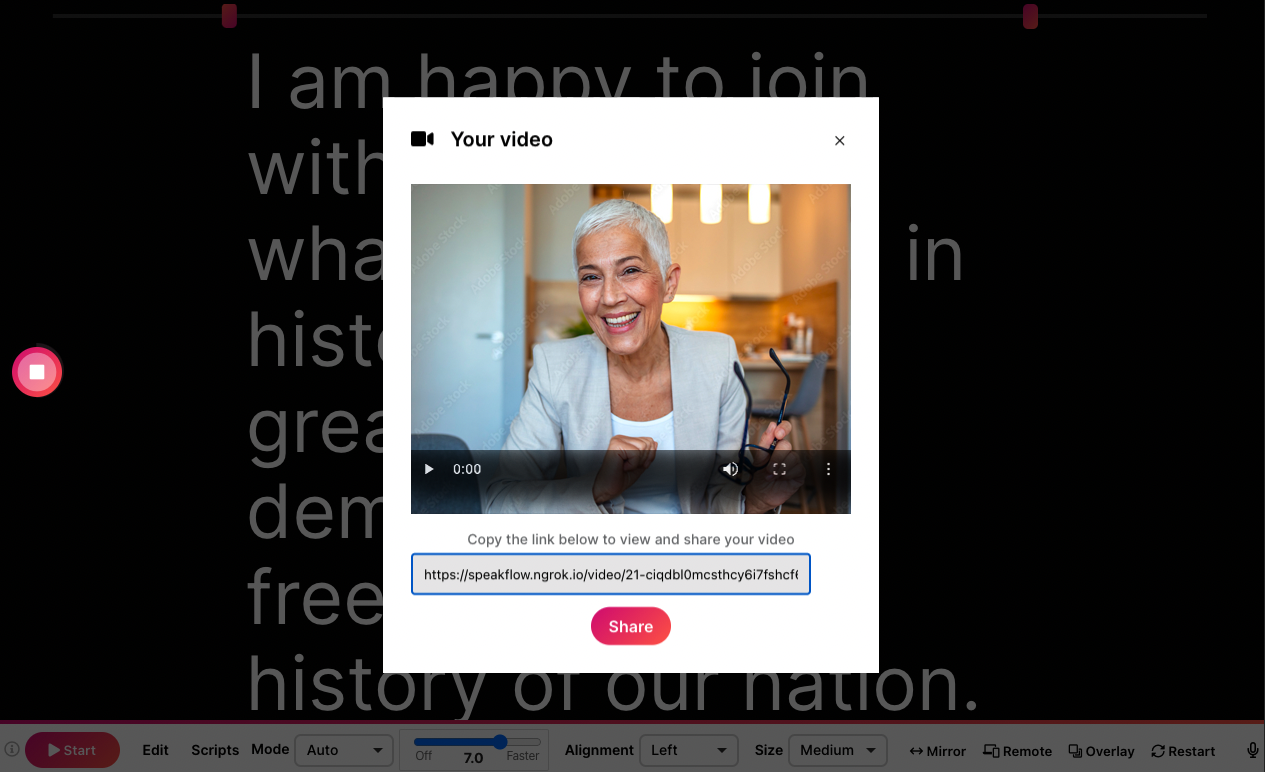 Click the gray textbox to copy the URL to the video's page – you can paste it anywhere on the web, in emails, messaging apps, etc.



Video Page
When you create a video, the video will have its own page that you can share with others. You can also download the video from this page.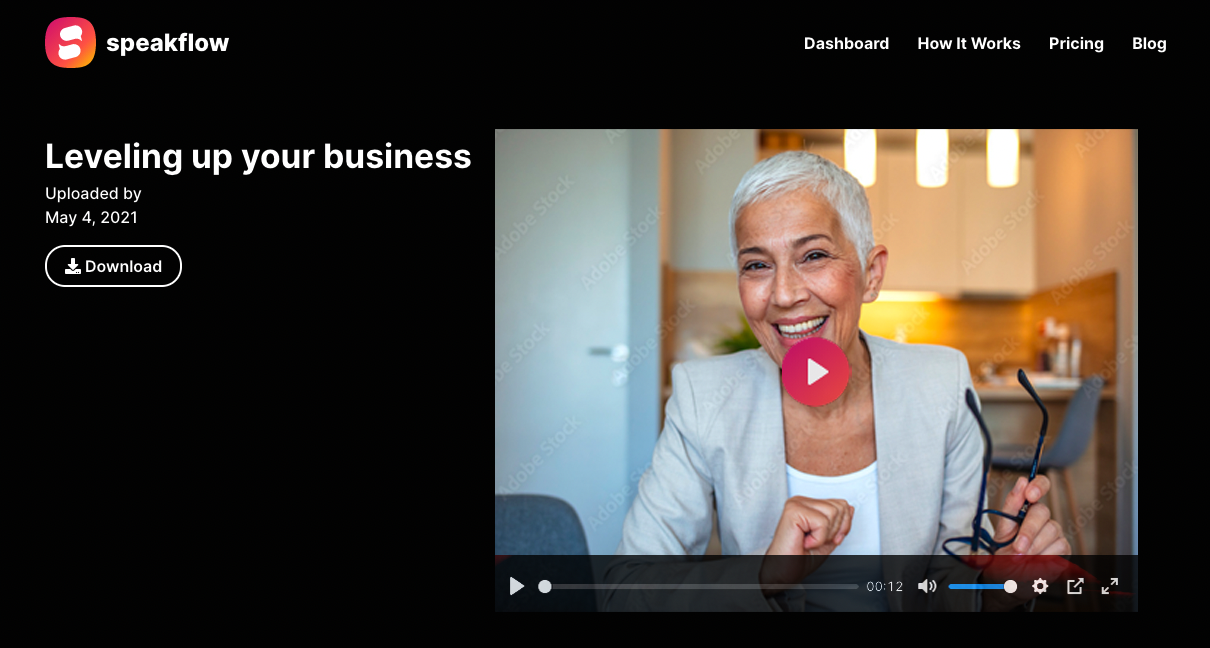 Once you have a video recorded, you can view it by viewing a script in Presentation, then clicking this icon:

Changing your microphone or camera