Recording Video In-Browser
TLDR: Need to record a quick video? You can use Speakflow to record videos using your webcam.
Note: Speakflow is best used along with professional teleprompter hardware. However, we do offer video recording functionality for those that would like to record with their webcam. You could also choose to record video with Zoom, Apple's Photobooth software, etc. 


Overview
Speakflow's video feature (in beta) is useful for things like recording quick team updates and short video messages to share with colleagues. We recommend keeping the record time around 5-10 minutes. If you're recording long-form video (more than 10 minutes), we recommend using dedicated video recording devices or software such as Photobooth. 


Plans
Free users can record videos and download the video locally in .webm format, the video isn't stored by Speakflow.

Plus and Pro users can record and save multiple takes to Speakflow, and easily share them via a link. Those with HD webcams can record full 1920x1080p video.


Using Video

Open a script
To record a video, create or open a script in Presentation mode.


Recording
Hover over the
"Video"
option at the bottom and click
"Start Recording"
. Once you press the record button, a 3-second countdown will appear and the recording will begin.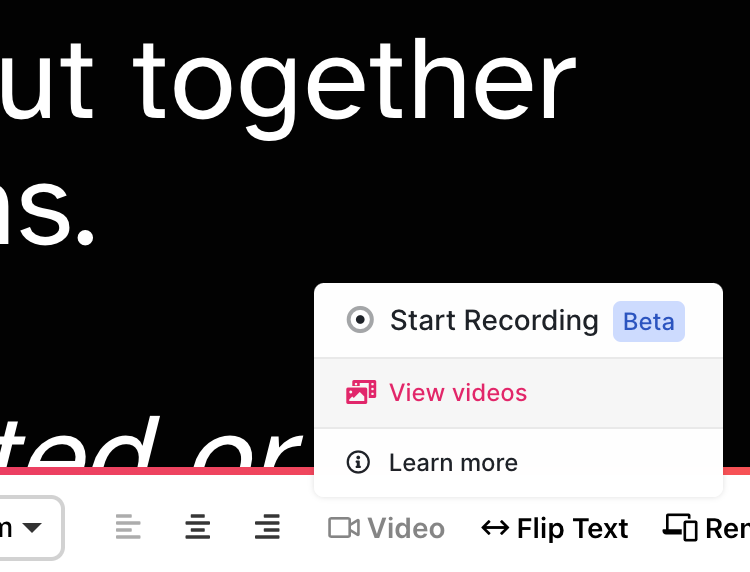 Once the recording starts, you'll be able to see yourself behind the text. The teleprompter will also start: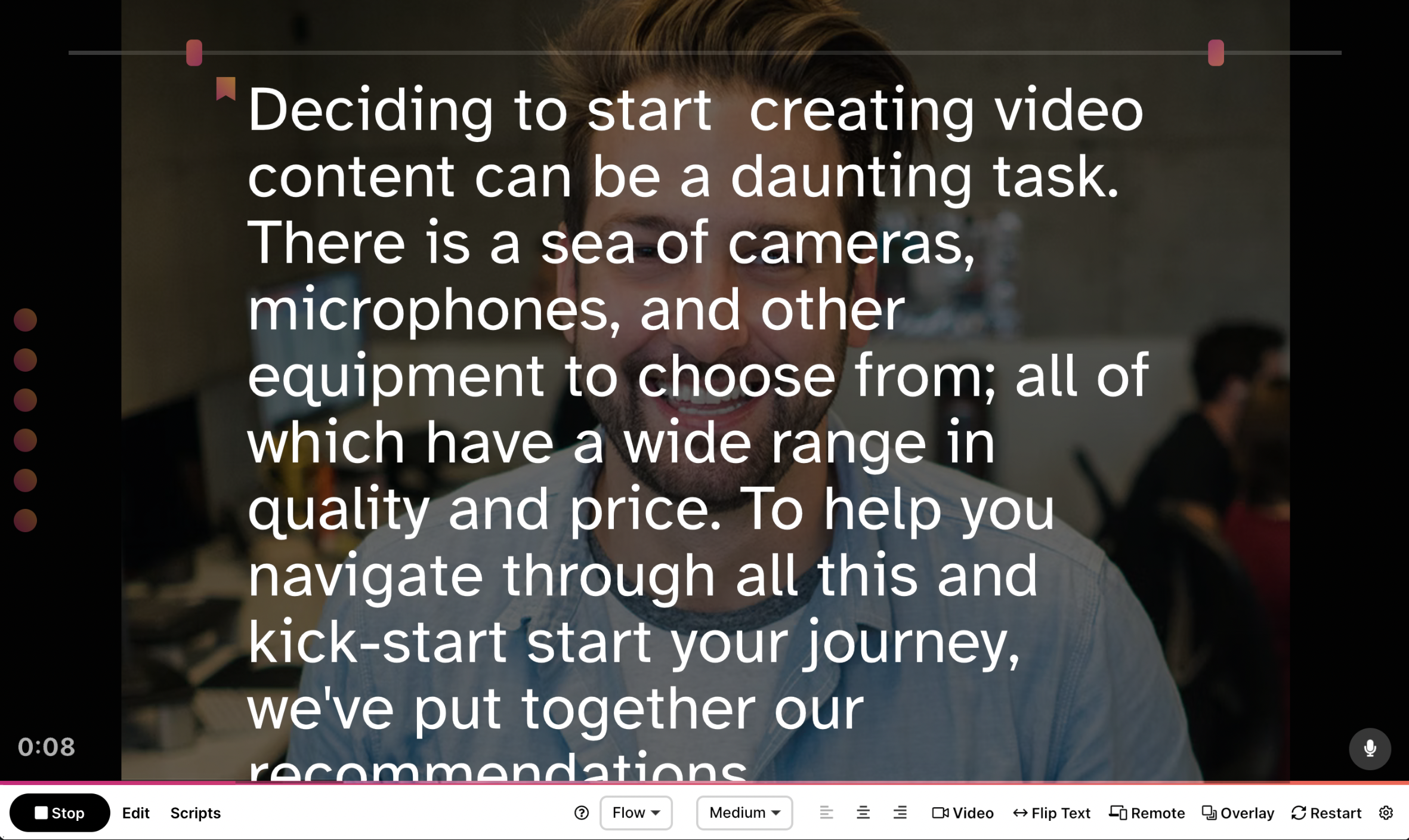 As you record, you can see yourself in the background of the script. 


To stop the recording, click "Stop" in the bottom left-hand corner.


Video & Microphone Settings
You can change your mic and camera settings by clicking the "gear" icon in the bottom right-hand corner. To record in Full 1080 HD, check the box. Otherwise, videos will record in 720p. 


Downloading Your Video
When you stop the recording, the video will automatically prompt you to download the video in .webm format.
Plus and Pro users have the option to share the video via a link.
To download a video, go to the "Watch" page by clicking the link in the modal after recording a video (seen below). To share, click the gray textbox to copy the URL to the video's page – you can paste it anywhere on the web, in emails, messaging apps, etc.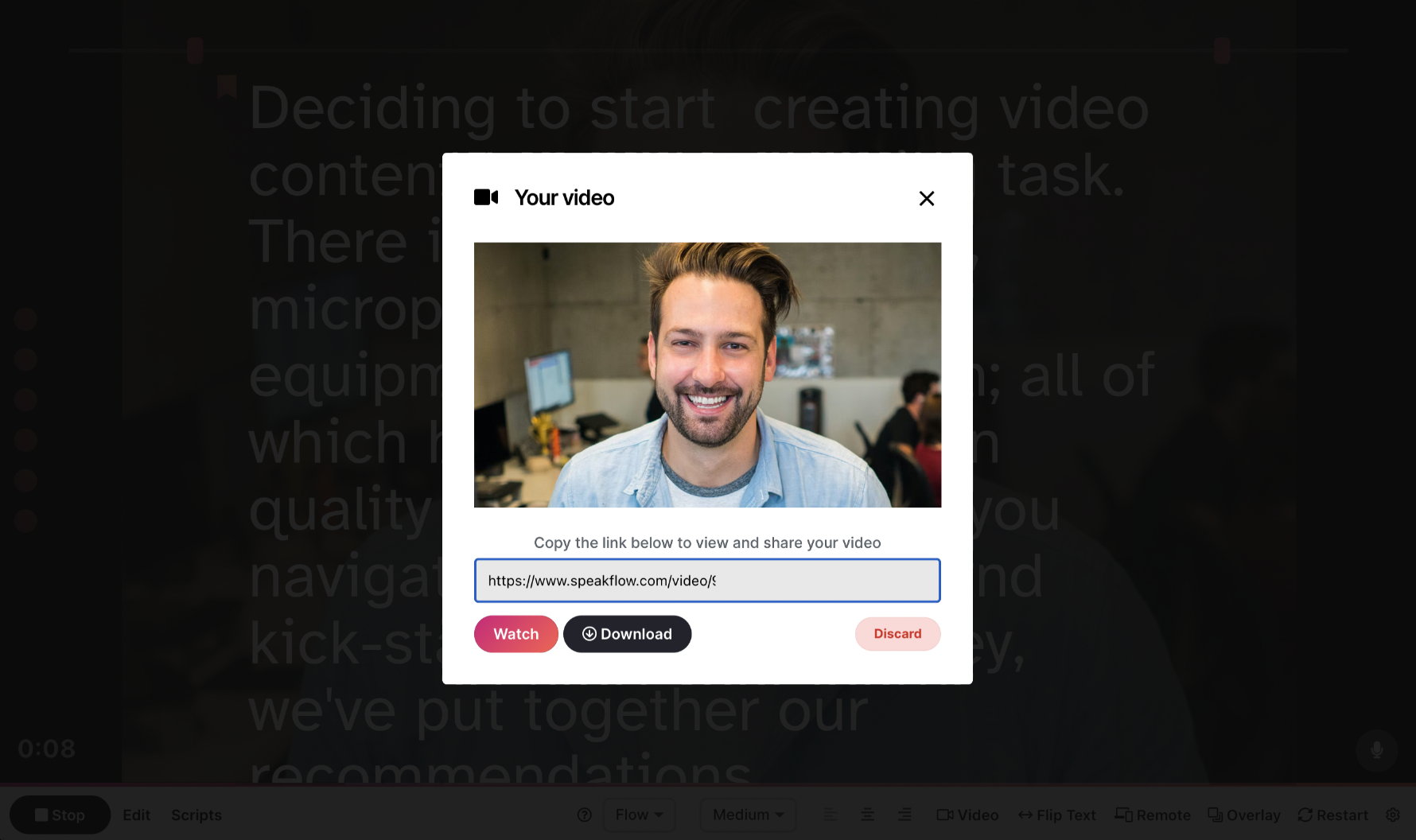 You can see previously recorded videos by going to the
Scripts home page
, then clicking "Videos" from the dropdown options on a script.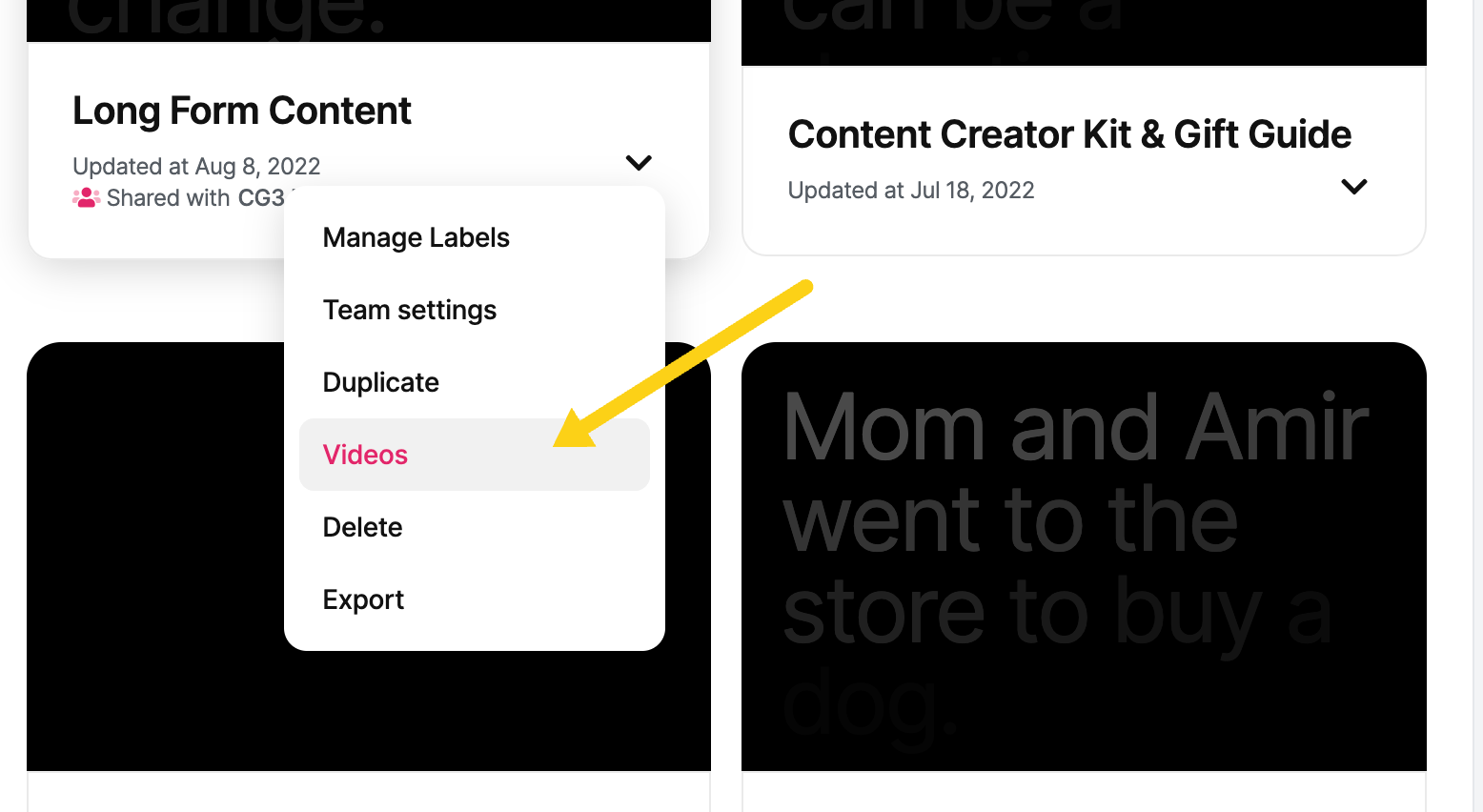 Then click "Watch", and you'll be able to request a download.
Videos can take up to 30 minutes to process (depending on length).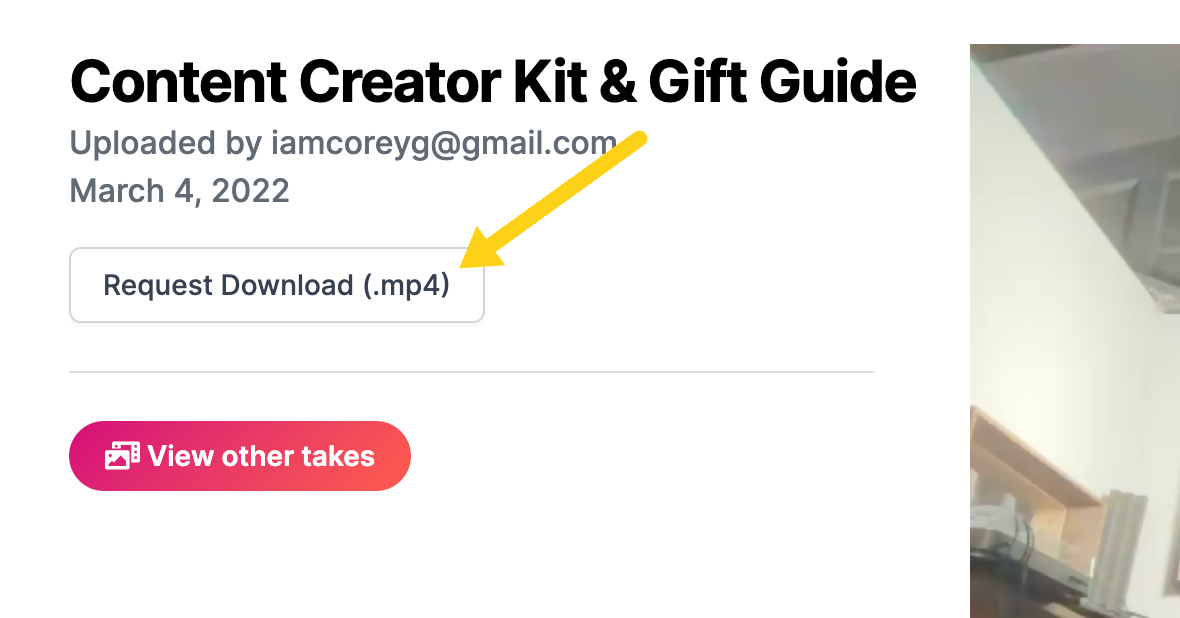 Changing your microphone or camera