Teleprompter Writing Assistant
TLDR: Use Speakflow's Writing Assistant feature to help you improve scripts.
Overview
Speakflow's writing assistant feature uses artificial intelligence to make changes to your script such as rephrasing, simplifying, or performing a grammar & spelling check.


Using the Writing Assistant
To use the Writing Assistant, open a script in our text editor and highlight text. Then, click the Writing Assistant icon in our tools panel on the left.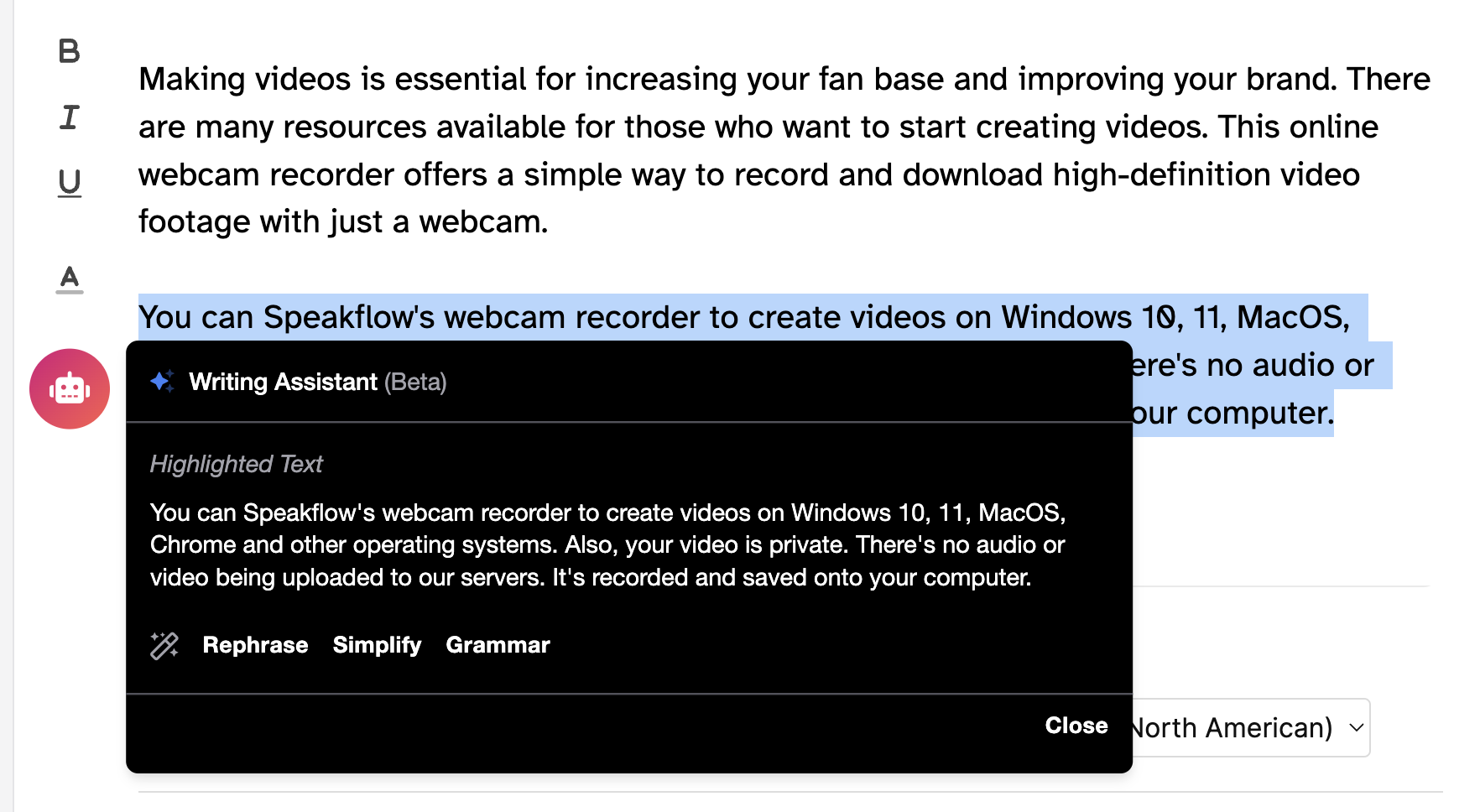 You'll see options to Rephrase, Simplify or Grammar check the text you've selected.