Update Billing & Account Info
TLDR: Learn how to update your account, billing info, etc.
To update your account and billing info, click "Manage Account", then "Manage your account" from within the dropdown menu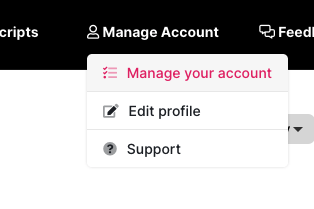 To update your subscription, payment info, etc. Click "Billing portal"


Note: We partner with Stripe for a simplified billing experience.