Configuring Device & System Permissions for the Teleprompter
TLDR: Check your system permissions and ensure that your recording devices are powered on.
Overview
To use Speakflow's Flow and Video mode, you need to make sure your web browser has access to your camera and microphone. Here's how to do that:


Open your web browser and go to the "Settings" or "Preferences" menu.
In the "Privacy" or "Permissions" section, find the "Camera" and "Microphone" settings.
Make sure both of these settings are enabled or "on". If they're not, you'll need to turn them on in order to use Speakflow's Flow and Video modes.
Depending on your browser and operating system, you may also need to grant permission for the web browser to access your camera and microphone. If you see a pop-up asking for permission, be sure to click "Allow" or "Grant" to enable these features.
Devices & Hardware
Speakflow is a web-based teleprompter software that can be used on any device with a web browser, microphone input, and wifi connection. This includes a wide range of devices, such as smartphones (both iPhone and Android), laptops, desktops, tablets, and iPads. All you need is a device that can access the internet and has a microphone, and you can use Speakflow to deliver professional-quality presentations and speeches.

Before using Speakflow, make sure your hardware is properly set up and ready to go. Here's what you need to do:


Check that your hardware is connected to a power source and plugged in.
Make sure your hardware is not muted or turned down.
If you're using a microphone, be sure it is plugged in and properly set up.
If you're using a camera, be sure it is connected and properly positioned.

By following these simple steps, you can ensure that your hardware is ready to use with Speakflow. 


Web Browser Permissions
Chrome: 
Click the "Lock icon" in the URL bar
Toggle Camera to the "On" position
Toggle Microphone to the "On" position
Microsoft Edge: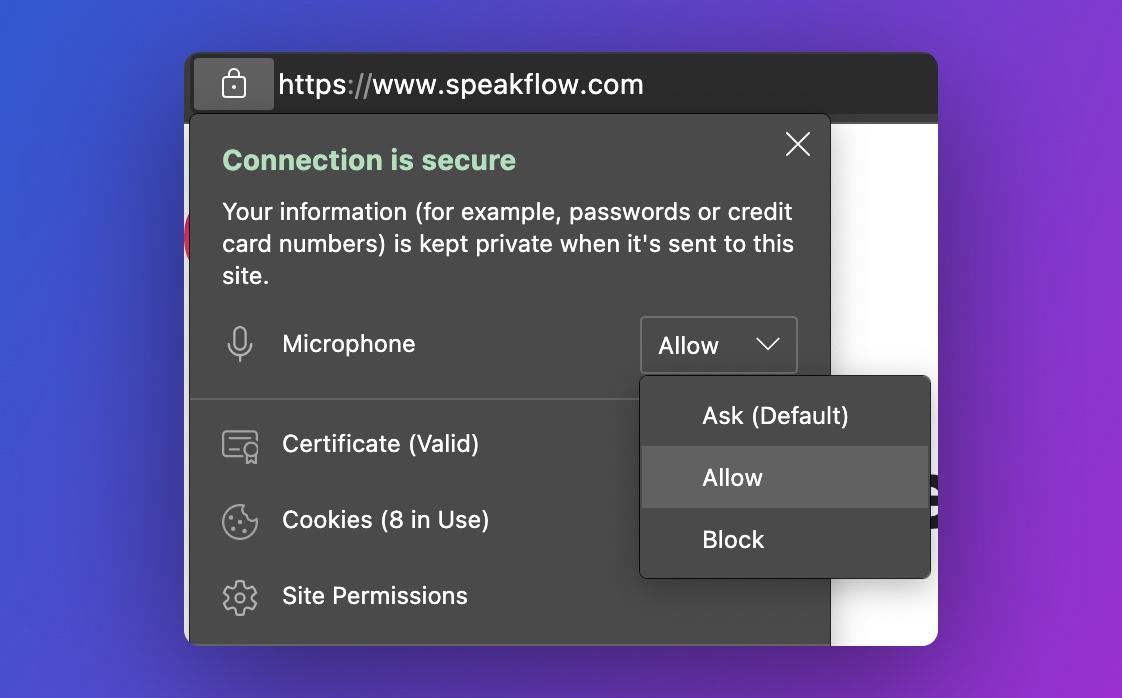 Additional Guides:
Chrome:
https://support.google.com/chrome/answer/2693767
Firefox:
https://support.mozilla.org/en-US/kb/how-manage-your-camera-and-microphone-permissions
Safari:
https://support.apple.com/guide/safari/websites-ibrwe2159f50/mac
System Permissions
Windows
Mac
Under your
System Preferences
>
Security & Privacy
>
Privacy
tab, ensure that your apps can access your Microphone and camera.
Reference Apple's Guide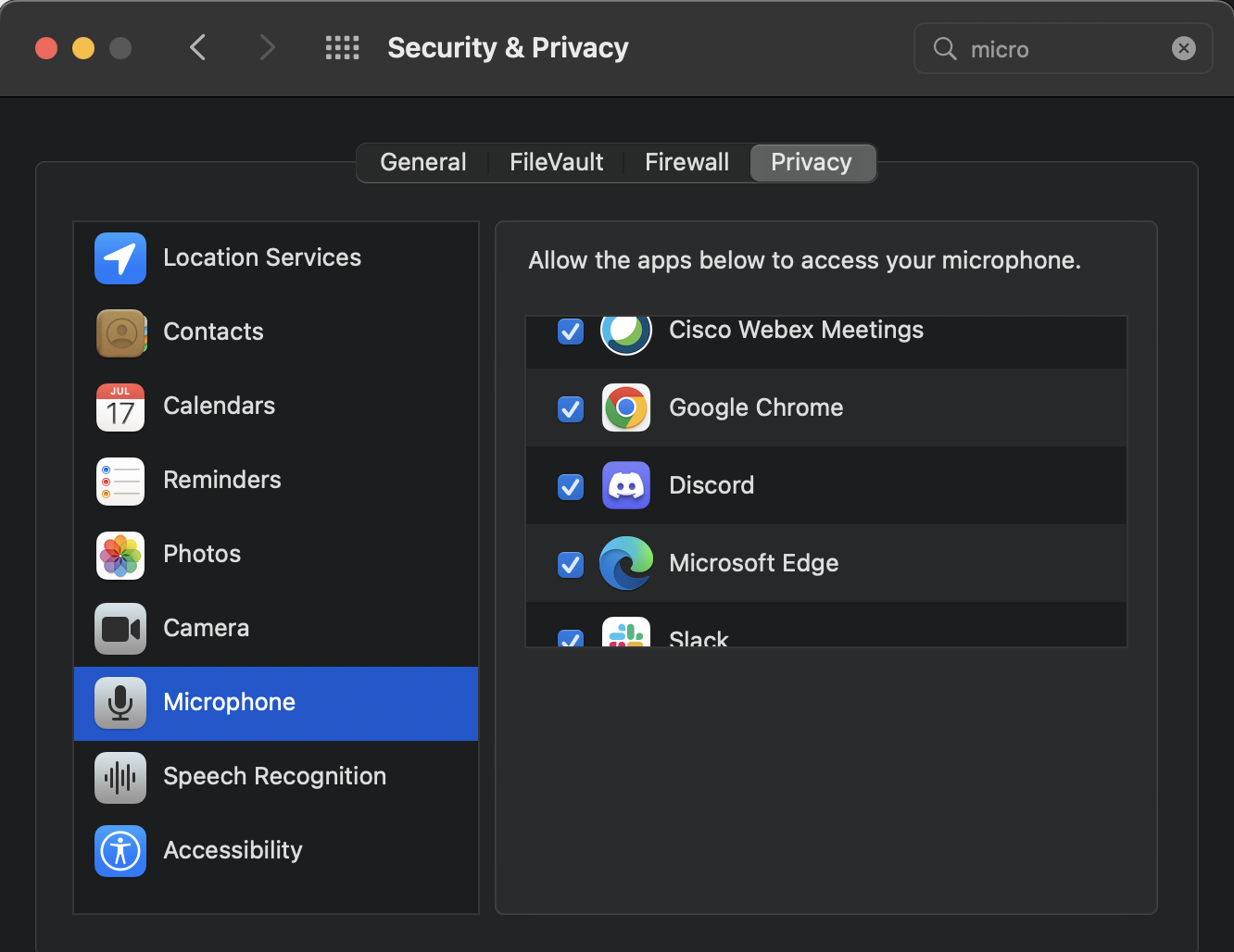 Also, ensure your input volume is raised and not muted.