Configuring Device & System Permissions for the Teleprompter
TLDR:
Overview
In order to use Speakflow's Flow and Video mode you must enable Camera and Microphone settings in the web browser, in addition to enabling your system permissions.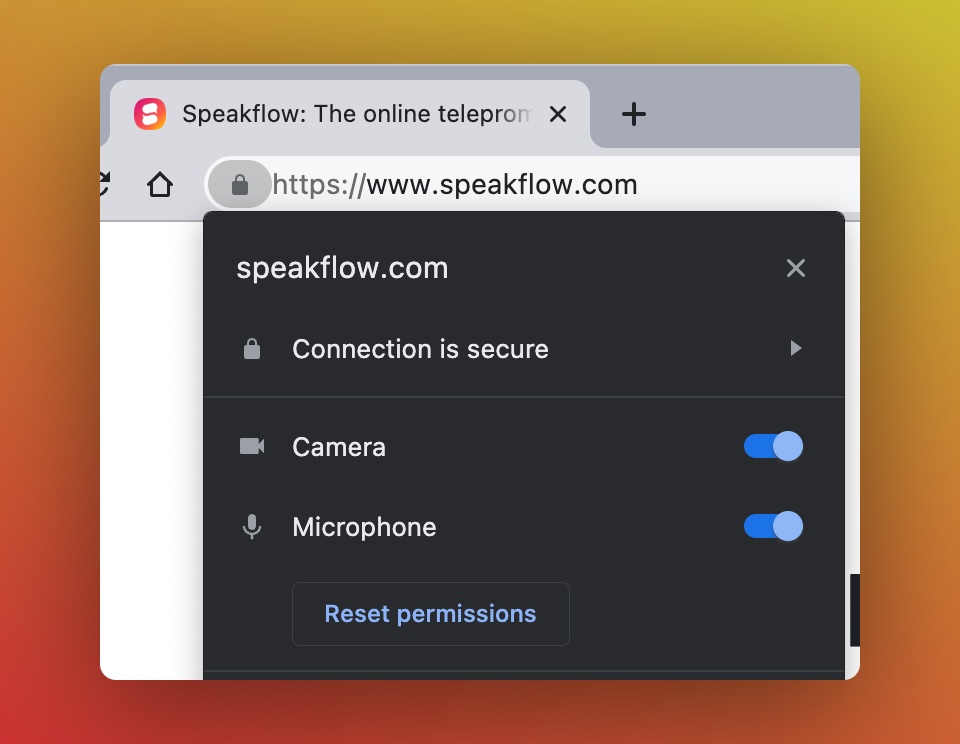 Devices & Hardware
We support most microphones and webcams — including those by Logitech, Microsoft, Apple, Razer, etc.

Ensure your hardware is connected to power, plugged in, and is not muted.


Web Browser Permissions
Chrome:
Click the "Lock icon" in the URL bar
Toggle Camera to the "On" position
Toggle Microphone to the "On" position
Microsoft Edge: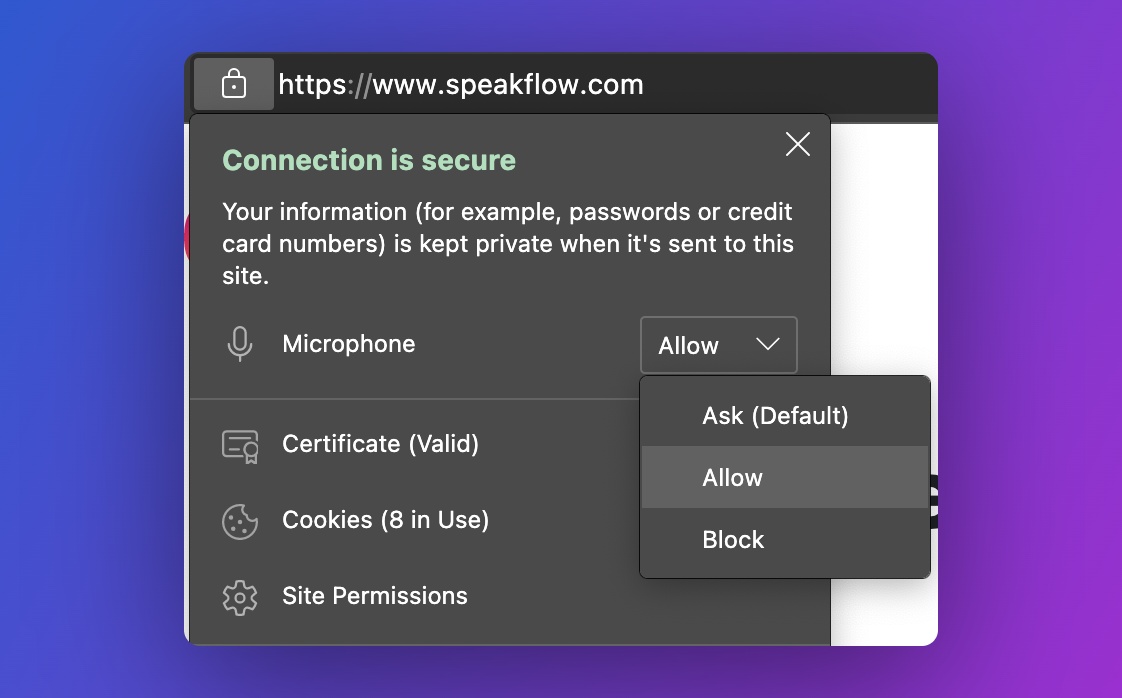 Additional Guides:
Chrome:
https://support.google.com/chrome/answer/2693767
Firefox:
https://support.mozilla.org/en-US/kb/how-manage-your-camera-and-microphone-permissions
Safari:
https://support.apple.com/guide/safari/websites-ibrwe2159f50/mac
System Permissions
Windows
Mac
Under your
System Preferences
>
Security & Privacy
>
Privacy
tab, ensure that your apps can access your Microphone and camera.
Reference Apple's Guide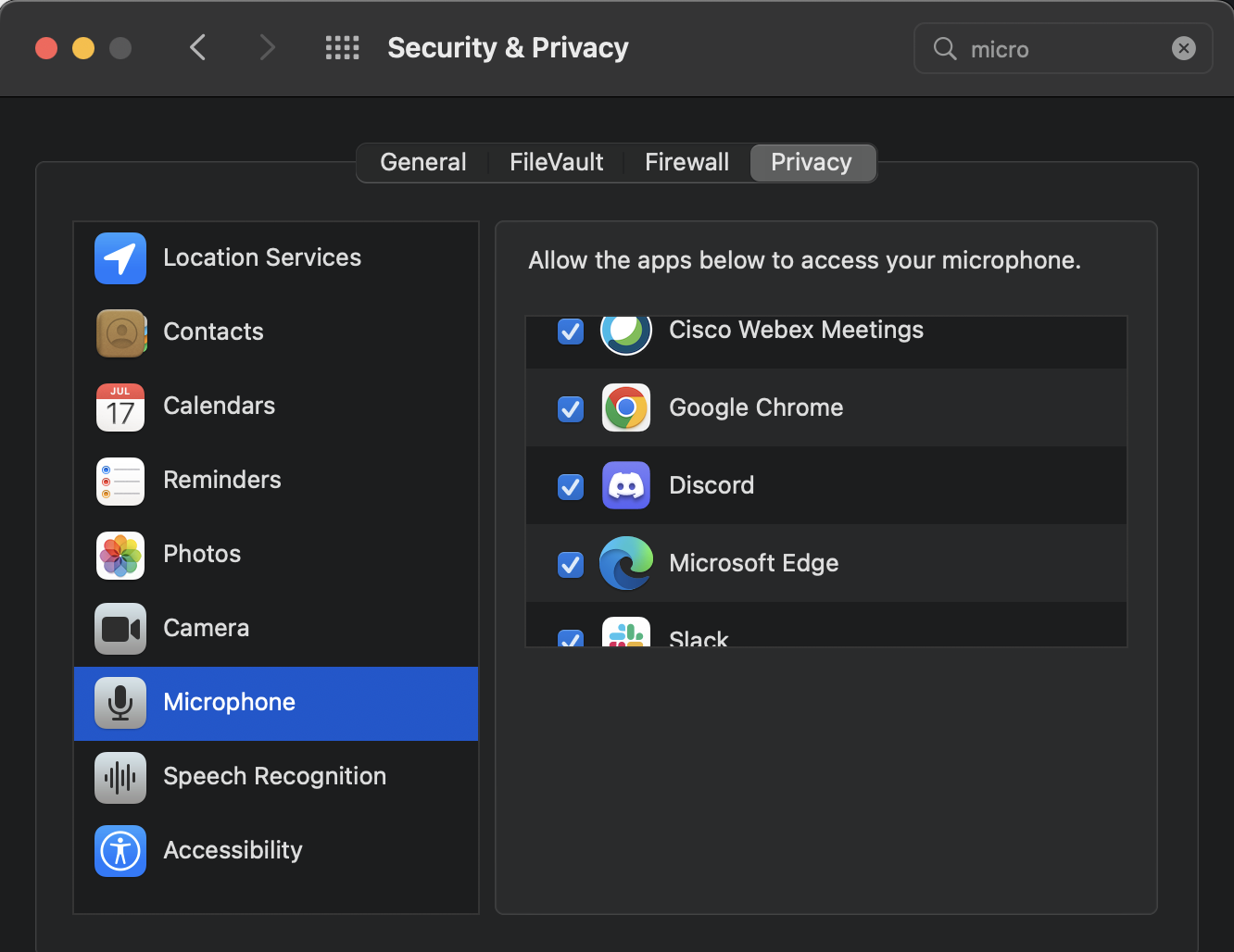 Also, ensure your input volume is raised and not muted.